It is both a pleasure and privilege to provide this testimonial for Hetty Johnston.
I have known her for over 25 years. There would be few people in our country in the area of child safety and the prevention of, and proper response to child abuse in all its forms, that would have greater knowledge, experience and commitment than Ms Johnston.
That knowledge and experience traverses all aspects related to child safety including legislation, government policies and procedures, the criminal justice system and international best practice.
She has a comprehensive awareness of the work of the Royal Commission into Institutional Responses to Child Sexual Abuse and its 409 Recommendations.
Ms Johnston is a highly effective communicator, articulate, engaging and persuasive.
She has an ability to bring understandable clarity to complex issues.
She also has well deserved credibility with the media, stakeholders, and the general public.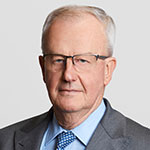 Robert (Bob) Atkinson AO APM
Commissioner, Queensland Police Service 2000-2012 Commissioner, Royal Commission into Institutional Responses to Child Sexual Abuse 2013-2017.
Current Queensland Government- Chair, Truth, Healing and Reconciliation Taskforce Co-chair, Domestic and Family Violence Prevention Council.
Hetty Johnston's global leadership in designing and establishing policies for safeguarding young people demonstrates her ability to combine her passion for keeping children safe while always focusing on clear, steady and pragmatic policy solutions.
As an astute leading businesswoman, Hetty has translated advocacy into tangible programs, actions and partnerships with business and government.
As a consultant, she now uses her high-level demonstrable skills to assist organisations to focus on effective safeguarding policies for children, young people and vulnerable adults.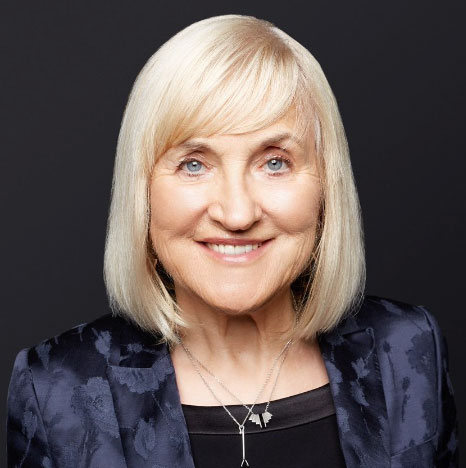 Cheryl Vardon DUniv (Griffith)
Former Principal Commissioner— Qld Child & Family Commission
Chair Queensland NWHHB
Adjunct Professor Griffith University
When Ansvar committed to support our insureds with best practice safeguarding risk solutions, we sought the best of help and advice.
Hetty has been that source for us. What a coup it has been to have Australia's leading expert work with our company to guide us and to lead thinking, develop resources and support our staff, brokers and clients.
Hetty came on board for 8 months – bringing the passion that has defined her commitment and recognition to making Australia the safest place to raise a child and protect vulnerable people and reputation as a fearless influencer. For our risk team, she changed our thinking, developed our knowledge, guided our resources and built what I believe is the best "Safeguarding Self-Assessment" for clients anywhere on the market. Nothing else like it.
Above all, Hetty brought clarity of purpose – a reality as to why we are doing this and the great role an insurance company can play in making organisations take prevention of sexual abuse seriously. Without insurance, an organisation can become unviable. With better risk management and awareness, they can contribute to reducing the risk of abuse to its lowest level. Everyone is better off. Particularly our most vulnerable; something that goes to the heart of the Ansvar and the Benefact mission.
I certainly will be calling occasionally on her wisdom and knowledge! We will miss her.
On behalf of the whole Ansvar family, thank you Hetty!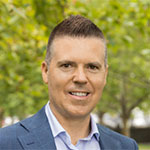 Anthony Black
Acting General Manager & National Care Practice Leader
You changed the nation, and the world, and you've made it a better place for so many tens of thousands of kids (and more), both now and in the future.  What a magnificent achievement!   That is truly a life well lived.
Your legacy will endure with so many people now working in this field.  We will continue the fight.  You've also carved a path for Bravehearts and other NGOs, professionals, practitioners and researchers to ensure more attention is paid to CSA prevention, identification and response.   This will continue because through your work and example you have built genuine capacity in this sector.  You have been and will continue to be an inspiration and an example.  We are all so lucky to have been inspired by you.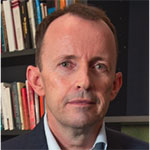 I write to wish you all the very best for the future, after 25 years of service as the founder and leader of Bravehearts.
Bravehearts is an invaluable organisation that has become the country's leading voice in the prevention and education of child sexual assault and exploitation. You have been at the forefront of Bravehearts, as a passionate and outspoken advocate for child protection, training and education programs, specialist counselling and support services.
Thank you for the exceptional work for the community.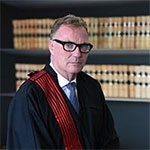 The Honourable Justice Alstergren
Chief Justice – Family Court of Australia
Chief Judge – Federal Circuit Court of Australia
In my 35 years as a broadcaster I have had the opportunity to interview and know all manner of Prime Ministers, senior politicians, religious leaders, celebrities and dignitaries.
None, however, has impressed or inspired me more than Hetty Johnston, the Founder of Bravehearts.
Her relentless quest, born of personal tragedy, stands as testimony to what one person can achieve. Through her relentless and tireless efforts to shine the light on abuse and its victims Hetty has done what many institutions failed to do: she named it, fought it and sought to facilitate change.
That she succeeded is something of an understatement and, in so doing, improved (and possibly saved) thousands of lives in the process.
That's quite something. It's a privilege to know her.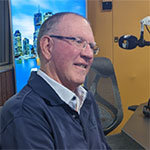 Greg Carey
4BC Radio Presenter and Author
Thank you for your speech. I have only had such positive feedback about your keynote, and I for one, sat in the back for majority of your presentation and found it incredible. Though it was a heavy topic, we all agree – it needs to be spoken about.
You have an amazing way of capturing the audience, and it has been absolutely delightful to work with you. I look forward to doing so again in the future!
On behalf of the National Office for Child Safety I am writing to thank you for your valuable contributions to improving the safety and wellbeing of children and young people, and the significant work you have achieved through Bravehearts.
You have been a trailblazer across Australia, championing improved approaches and responses to child safety concerns, and have given countless young people a voice. The determination you have shown throughout your career has helped shift the national conversation, highlighting the importance of child safety and contributing to the development of policies and legislative changes that will continue to have a profound impact on people's lives and wellbeing for years to come.
The numerous awards you have received, including being awarded in 2014 as Member of the Order of Australia (AM) and the 2015 Queensland Australian of the Year, are a true testimony to the calibre of your work and the changes you have made in making Australia a safer place for children.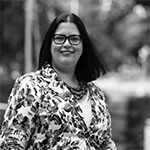 Rebekah Kilpatrick (she/her)
Head | National Office for Child Safety | Department of the Prime Minister and Cabinet