On behalf of the National Office for Child Safety I am writing to thank you for your valuable contributions to improving the safety and wellbeing of children and young people, and the significant work you have achieved through Bravehearts.
You have been a trailblazer across Australia, championing improved approaches and responses to child safety concerns, and have given countless young people a voice. The determination you have shown throughout your career has helped shift the national conversation, highlighting the importance of child safety and contributing to the development of policies and legislative changes that will continue to have a profound impact on people's lives and wellbeing for years to come.
The numerous awards you have received, including being awarded in 2014 as Member of the Order of Australia (AM) and the 2015 Queensland Australian of the Year, are a true testimony to the calibre of your work and the changes you have made in making Australia a safer place for children.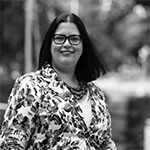 (she/her) | Head | National Office for Child Safety | Department of the Prime Minister and Cabinet